News, trends, and stories from the synthetic biology industry
Hi all,

A major new development was just announced with the launch of Resilience, a new company working to advance our biopharmaceutical manufacturing capabilities. The first-of-its-kind technology company has already raised over $800 million and looks to address supply chain weaknesses exposed by the COVID-19 pandemic. Nobel Laureate Frances Arnold, who spoke at SynBioBeta 2019, is on the board of directors.

Ginkgo Bioworks said it is funding the expansion of New Jersey-based diagnostics firm Access Bio for the production of at least 10 million rapid antigen test kits. These tests for COVID-19 detect viral proteins and can provide a result in about 15 minutes.

Thanks to Seiji Hirasaki, founder and CEO of OriCiro Genomics, for sponsoring this week's SynBioBeta newsletter. At SynBioBeta 2020, Seiji announced the OriCiro Cell-Free Cloning System, the first technology enabling cell-free amplification of large circular DNA, eliminating the reliance on E. coli cloning. The technology, which could be automated in the future, can be used in the processes to make artificial chromosome gene therapies, DNA libraries, diagnostics, and DNA data storage devices. Learn more at OriCiro Genomics.

We're getting ready for Brands and Biology on December 2nd and 3rd. We'll explore topics such as:
Consumer attitudes towards and engagement with bio-based ingredients and products
Synthetic biology's disruption of the fashion, food, cosmetics, electronics, and construction industries
How to build a consumer-facing synthetic biology brand and succeed in a crowded marketplace
Speakers include:
Alexander Lorestani
Geltor
Shara Ticku
C16 Biosciences
Jenny Rooke
Genoa Ventures
Scott Fulbright
Living Ink
Christina Agapakis
Ginkgo Bioworks
Jennifer Holmgren LanzaTech
Jun Axup
SOSV
Will Patrick
Culture Biosciences
Ginger Dosier
bioMASON
We are happy to announce that we are offering free press passes to writers and members of the press who are interested in covering the event! To apply for a free press pass, please contact us.

At SynBioBeta 2018, Una Ryan, a talented biologist, artist and designer, showcased her artwork that combines images of the very small under the microscope and the very big from satellite imagery. She recently published an article about it, The calm of scientific art. As she puts it: "Looking at the exquisite beauty of the inner workings of our cells at enormous magnification, another very comforting thought emerges. We are all the same inside, regardless of age, gender, religion or skin color."

In other news, Ed Boyden, a neuroscientist who spoke at SynBioBeta 2020, revealed his team's new imaging technique that makes it possible to see multiple cellular signals at once, in real time. Developed at MIT, this breakthrough technology gives researchers a more detailed view of cells' internal discussions that was not possible to see until now.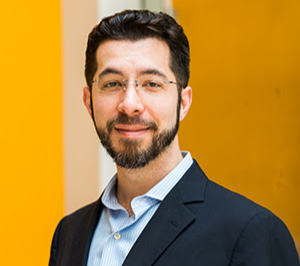 Ed Boyden
MIT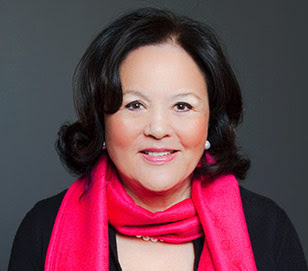 Una Ryan
ULUX